United State of Women Galvanize Philly
November 17, 2018 @ 11:00 am

-

6:00 pm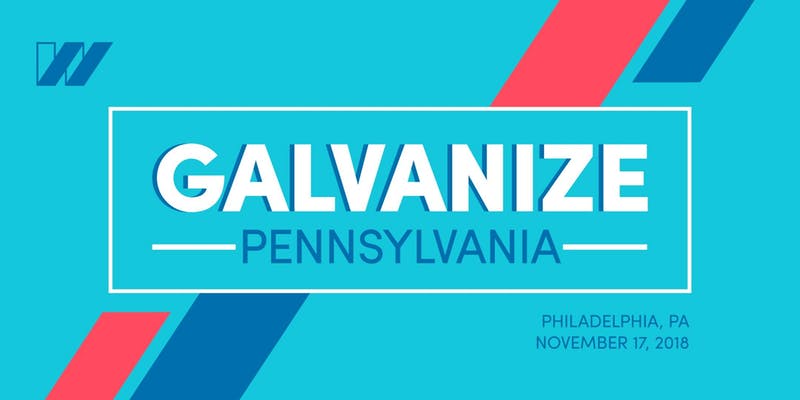 Off the heels of the 2018 United State of Women Summit, our friends at USOW announced an ambitious plan to spur women into action in their local communities and beyond. One of the ways in which they're taking collective action will be at the Galvanize Program in Pennsylvania where allies will gather for a day to hear from local activists, organizers, and experts on the issues impacting women and communities in Pennsylvania and nationwide. And you're invited! Join us in Philadelphia on November 17 at Galvanize Pennsylvania!
The day begins with a high-energy mainstage session where participants will hear from local and national leaders and includes and attendees will be able to network with organizations and individuals making an impact in different areas of gender equality.
Over the past year, we've seen how effectively community organizing can be and these local summits present us with an opportunity to come together and keep fighting. The summit will cover a host of issues affecting women and girls, both on a national scale and on a local level in Pennsylvania. They also have a training component hosted by national partners where you can learn how to advocate for gender equity through:
— Leadership Track powered by Courtney A. Seard
— Running for Office Track powered by VoteRunLead
— Entrepreneurship Track powered by BRAVA Investments
—Grassroots Organizing Track
It's more important than ever that we take action on gender equality. If we keep working together, and keep turning our passion into action, we'll be unstoppable. I really hope you'll join us and sign up to be a part of Galvanize Pennsylvania.