PBS Virtual Professional Learning Series (VPLS) Webinar
October 25, 2018 @ 7:00 pm

-

8:00 pm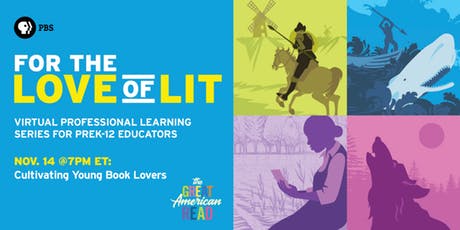 Teachers! Join us for a live discussion with author and teen activist Marley Dias, best known for launching her own #1000BlackGirlBooks campaign when she was in just sixth grade.
Marley noted that most "classics" featured stories about white boys and their dogs. After reading Jacqueline Woodson's "Brown Girl Dreaming," she was inspired to launch a social media campaign called #1000BlackGirlBooks to collect and distribute a thousand books with black girl protagonists to libraries across the country.
Learn more about her campaign, her continued work, and the steps you can take as as a teacher to make all the young readers you work with feel represented and inspired by the books they're reading. This professional learning episode was created specifically with the PreK-2 classroom in mind. Join us and come prepared with your questions for Marley in this live and interactive session.
This event is the second in a four-part series designed especially for English Language Arts teachers, and was created FOR educators BY educators. With an emphasis on fun, engaging, accessible, and free tools for classrooms, this series will highlight techniques for engaging learners through essential communication skills, and present ideas for enhancing teaching practice through activities, projects, passion, and a connection to literature. PBS will provide a certificate of attendance for each one hour virtual professional learning event.